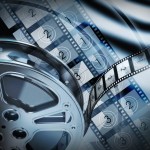 Entertainment Lawyers in Los Angeles that focus on providing our clients with the best representation that suites their needs.
We are dedicated in providing you with the best legal solution possible.
With clients all over the world, we assist you in every facet of the entertainment industry–script review for potential legal issues, preparation of music licenses, preservation of music publishing rights, drafting talent agreements, assistance in copyrighting your music/screenplay, review of distribution deals and protecting your intellectual property.
Whether you're a model, actor, musician, writer, director producer, athlete or internet entrepreneur–we're here to help you with your legal needs.
What sets us apart from other Entertainment Lawyers?
We are based in Los Angeles, California–the entertainment capital of the world
We have extensive knowledge in structuring agreements that work for you
We have over 20 years of experience representing  actors, artists, producers, writers in the entertainment industry–film, music, internet
As Entertainment Attorneys, we structure, negotiate and draft contracts and agreements throughout all aspects of the entertainment industry and through the representation of:
Musicians
Writers
Actors/Actresses
Agents
Athletes
Models
Managers
Directors
Producers
Film, Television, Music and Internet Companies
In our practice of Entertainment Law, we create contract strategies in which we assess financial implications, identify potential risks and successfully negotiate the right terms for our clients.
Should you find yourself in a contract dispute, we will assist you in contract negotiations, legal settlements, dispute resolution and litigation issues in entertainment law.
If you require additional assistance, we offer litigation and arbitration services.
When you're confronted with challenging legal issues, it's important to have the assistance of an experienced Entertainment Lawyer. An Entertainment Attorney should be invaluable to helping you find the best resolution to suite your needs in the entertainment business.
Representing our clients to the fullest is our top priority. With experienced Entertainment Lawyers, you can achieve your creative and business goals in the entertainment industry. We are committed to providing you with the results you desire.  We work hard to exceed our clients' expectations.