Based in Los Angeles, we represent individuals, business entities, entertainment companies and talent in contract disputes. We can assist you in any contract matter—from consultation to negotiations and litigation.
As Entertainment Attorneys, it is our goal to provide you with expert legal counsel in the following areas: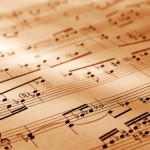 Music Industry Agreements
Film and Television Production Contracts
Entertainment Litigation/Arbitration
Contract Disputes
Publishing Agreements
Royalty Agreements
Licensing Agreements
Movie & Television Development Contracts
Talent Representation Agreements (Actors/Actresses)
Modeling Agreements
Copyright Law
Trademark Protection
Film Distribution Contracts
Animation Contracts
Internet Law
Intellectual Property Law
Content Licensing Agreements
Privacy Law
Website Development & Production Agreements
Licensing and Delivery of Digital Information
Working as Entertainment Attorneys and handling the needs of entertainers and businesses requires a different approach to each respective client. For example, an entertainer may be concerned with creative control and performance criteria; whereas, the focus for an entertainment company may be profitability and financial security in the industry.
It is our job as Entertainment Lawyers to understand the specific needs of each client and what needs to be done in order for you to be successful.  We take time to understand the issues that are most important to you and your goal. Once we have discerned your objective, we will put together a plan in order to aggressively achieve it. Our diligence has enabled our firm to yield extraordinary positive results throughout our many years of legal service.